Ethyline Propolyne Diene Terpolymer (EPDM) is a durable synthetic rubber roofing membrane that is industry preferred in commercial roofing. It can survive harsh Canadian weather and is used mostly in low slope buildings. Seams are sealed with specifically formulated uncured tape so its installer friendly. EPDM is available in four different membranes AFR (fire retardant), FRM (protected with tough polyester fabric), Flexwhite (white film over EPDM) and EPDM (with polyester scrim embedded in the sheet). At Platinum Roofing we offer up to 30 years warranty in EPDM roofing. Probably the most cost effective of all the membranes.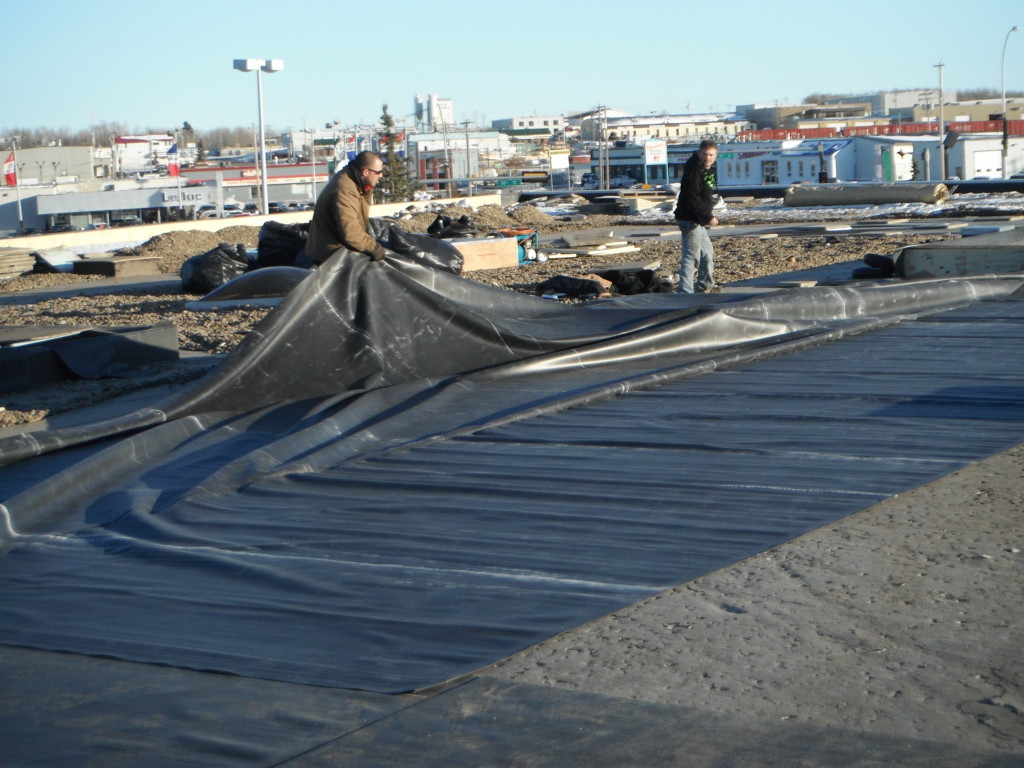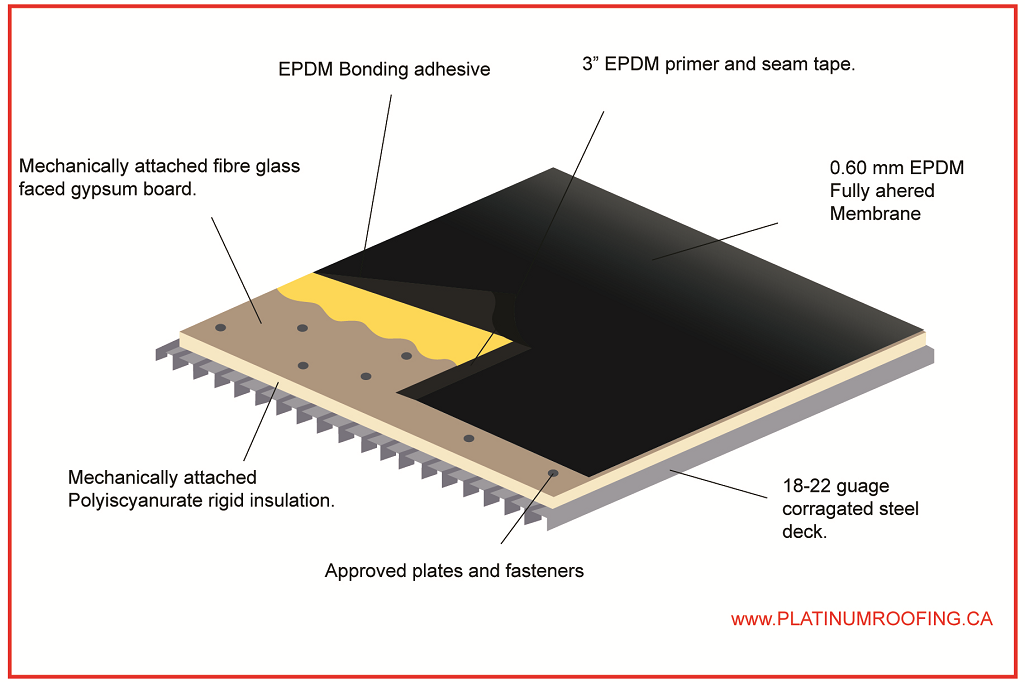 Application glued to underside of membrane adhering to existing sub straight. This application is less cost effect than mechanically fastened. Fully adhered system have superior wind up lift properties and is resist hail damage.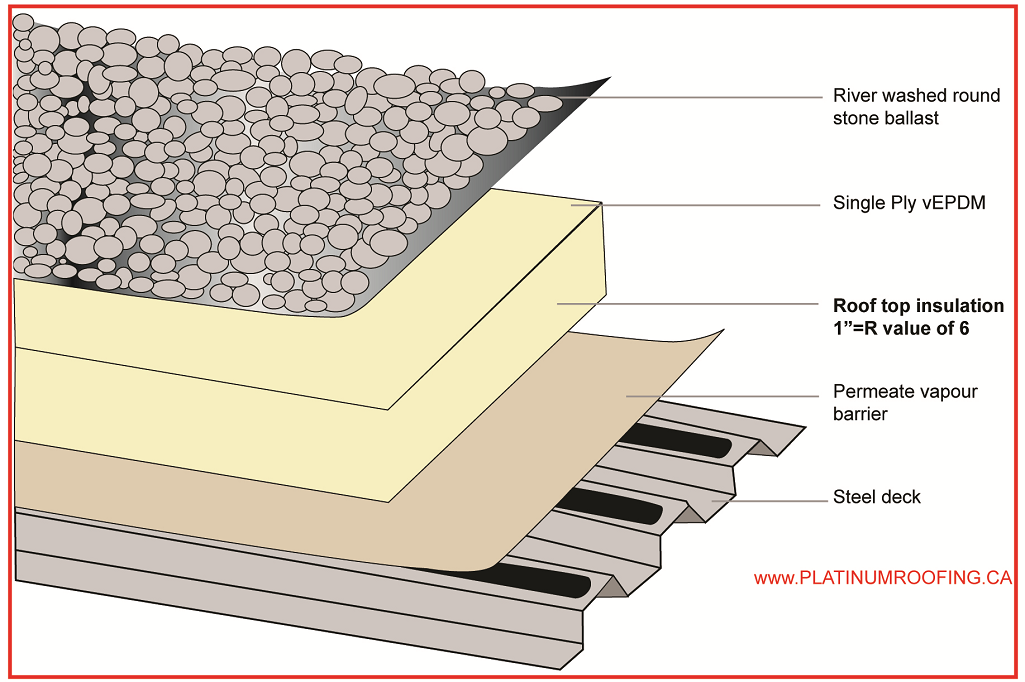 Loose lay EPDM membrane ballasted with gravel, pavers is the most cost effective in the commercial roofing market place. This application is typically used for large warehouses and commercial retail units.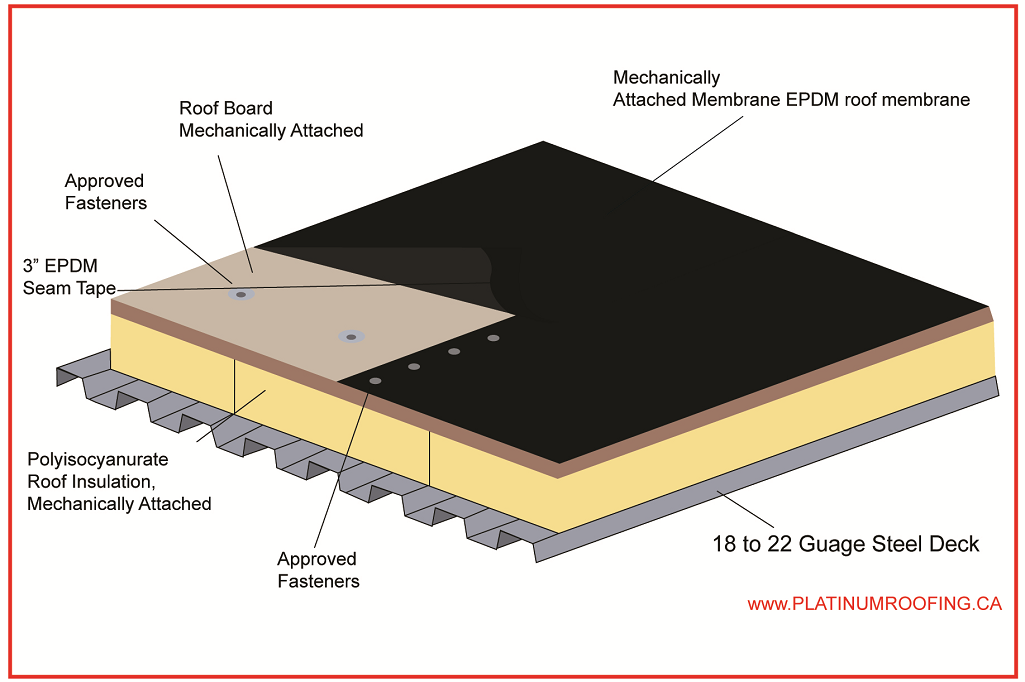 The roof top ridged insulation board is mechanically attached to roof deck.The roof membrane is attached through insulation to the sub straight with mechanical fastener.