Thermoplastic Polyolefin (TPO) is a flame retardant and ultraviolet resistance membrane which is cost effective. Have exceptional seam strength as seams are sealed welded with hot air by a specialized hot air welder. This type of membrane is easily installed over existing BUR or metal roof system.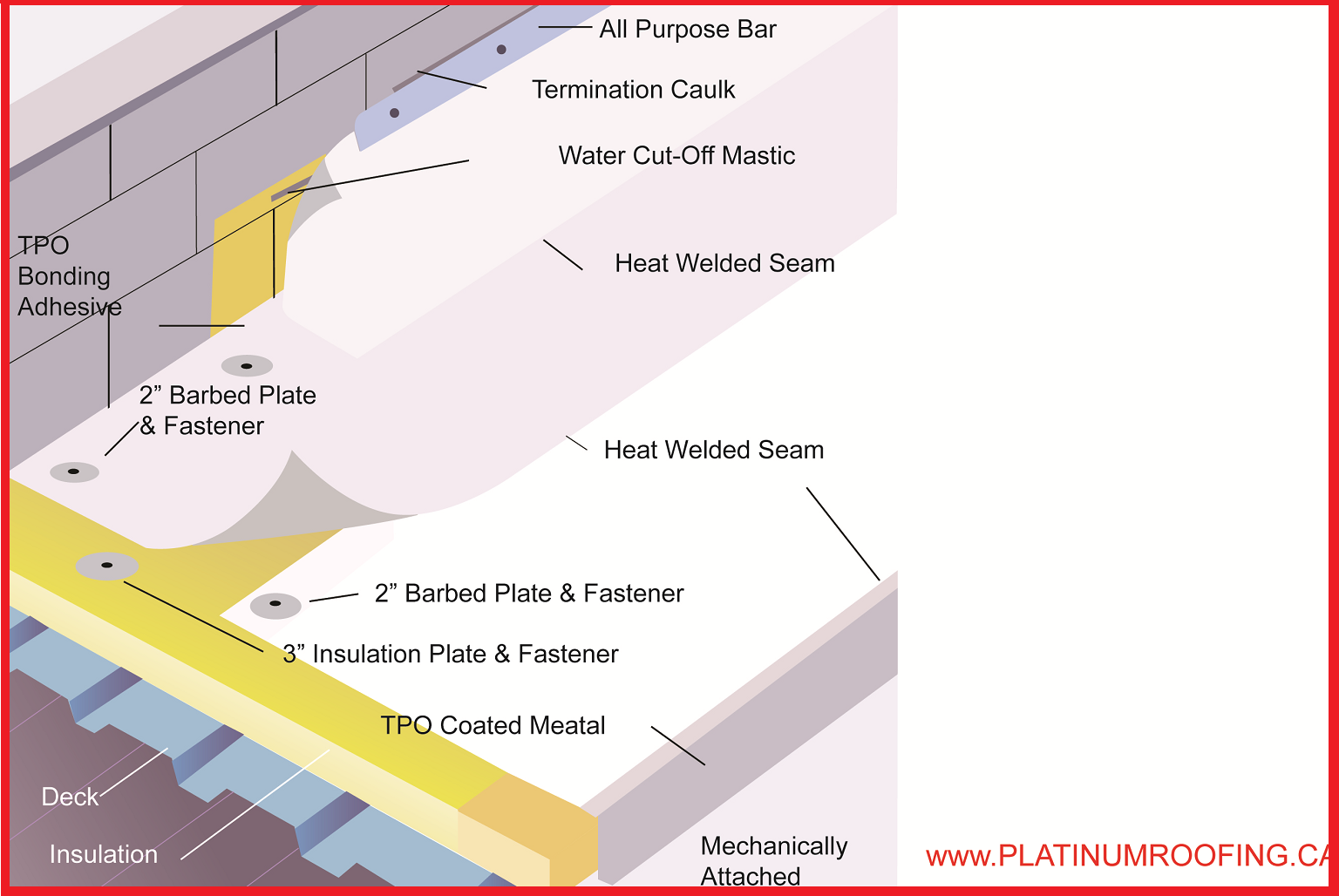 Application glued to underside of membrane adhering to existing sub straight.This application is less cost effect than mechanically fastened. Fully adhered system have superior wind up lift properties and is resist hail damage.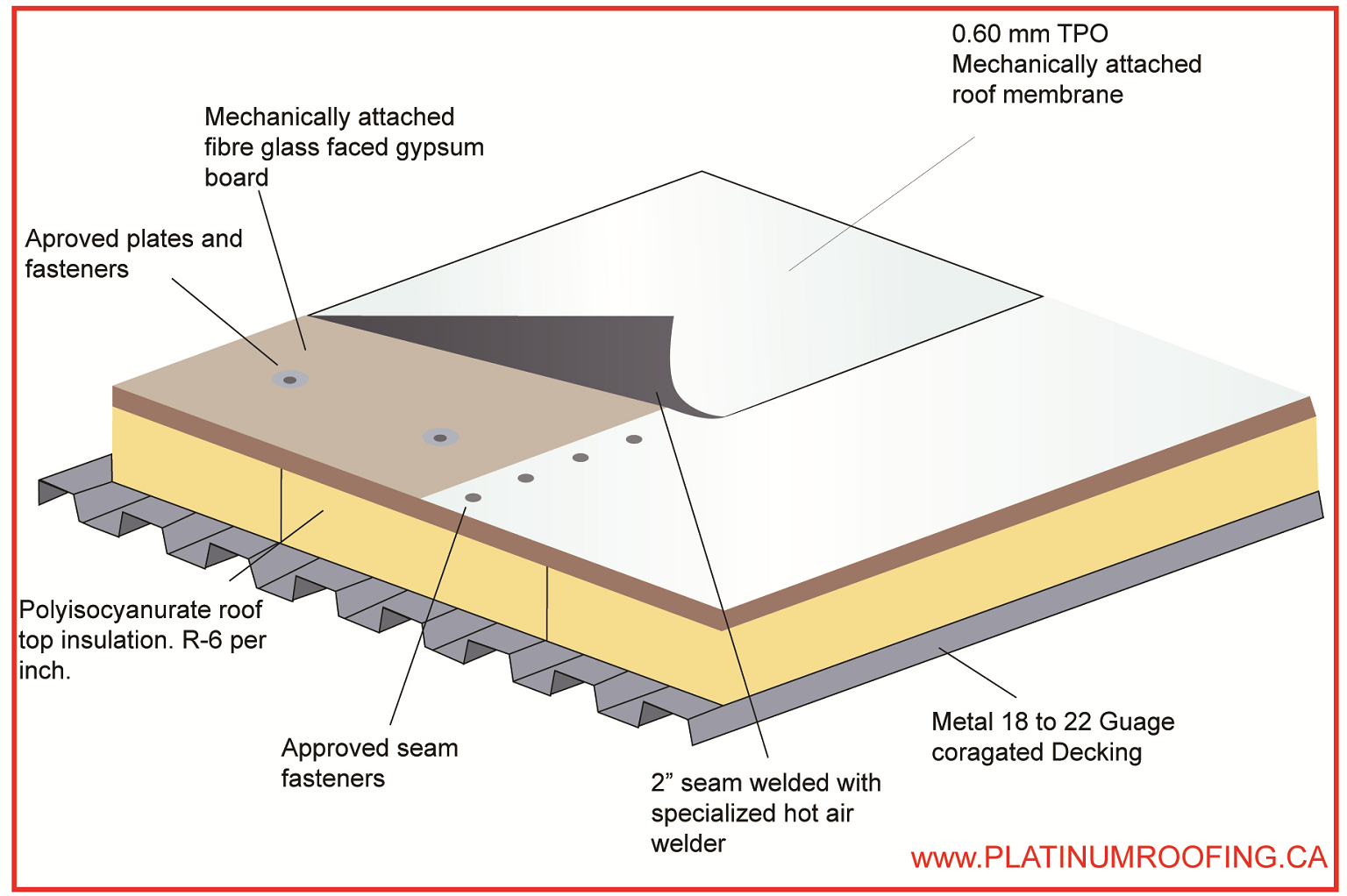 The roof membrane is attached to the sub straight with mechanical fastener.The mechanically attached option is the most cost-effective.